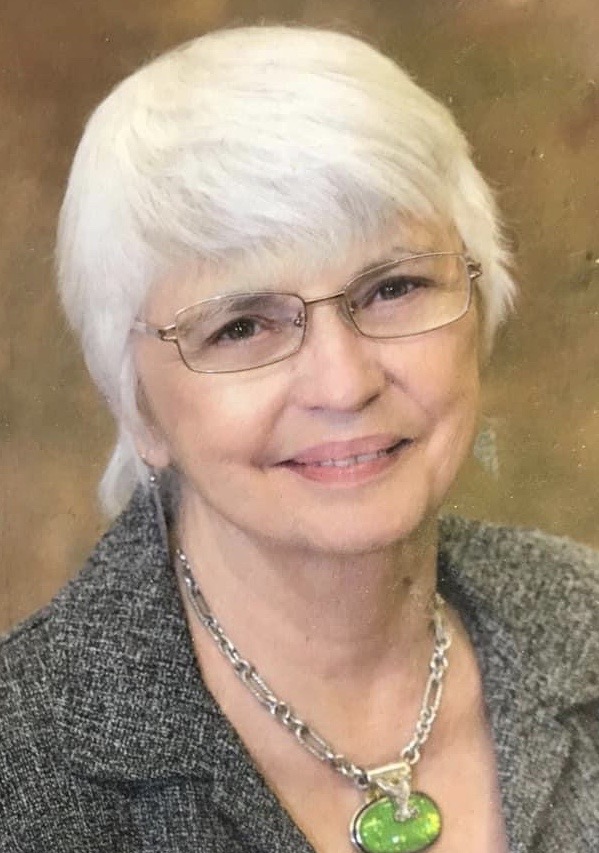 [Eulogy for Barbara Sandlin 1941-08-08 – 2020-05-19]
Irving Berlin said about death that "the song is ended, but the melody lingers on…"
My mother, Barbara Sandlin, born Barbara Belk during World War II, grew up in a musical and loving family, including aunts, uncles and cousins. Her father played several musical instruments, and her mother played the organ.
She was the oldest of two children. Her parents, Bill and Juanita, provided a loving and blessed home life for her and her brother, Ken. Barbara adored her brother his entire life. She was his cheerleader and support as they grew. Later she extended this to Ken's family.
Barbara enjoyed participating in her High School Drama department as crew, support or cast, and also the pep club, and service club. After graduating she continued on to college where she planned to study nutrition. While at college she met her life partner, Gerald, whom she married in 1960. Gerald was another connection to music as he was deeply involved with performing music, playing instruments and performing with a Gospel quartet.
Barbara had their first child while Gerald was in the Navy. During his time in the Navy Barbara moved from Detroit to Norfolk, Virginia to Gerald's home port. She made lifelong friendships in Norfolk, participating with and helping other sailor's wives in their community.
Barbara had their second child as Gerald was finishing his enlistment. In total, they had four children; John, Marica, Jeff, and Curt. As the children grew, she enjoyed providing the family a blend of "Southern Comfort" food with a balanced and nutritious diet, along with keeping them active and making friends, all in a positive environment, filled with brightness, love and hope.
After the Navy they moved back to Detroit and began a civilian life. She had a busy life and only found time to practice piano as the children were heading to sleep. This heavily influenced the children to pursue music in various aspects as they grew up. She liked to play from the Great American Standards, songs such as "Jeepers Creepers, Where'd You Get Them Eyes," "Alley Cat," "The Entertainer" and others.
Barbara continued to be deeply involved in community service. She earned "Master Gardener" from Michigan State University Extension Service, becoming the president of the service in her county. She also later earned "Master Gardener" in her Tennessee community, learned and then led Tai Chi sessions, while encouraging others to join the Tai Chi group. She held many jobs and volunteer positions throughout life, including Cub Scout Den Mother, Girl Scouts Troop leader, Newspaper Columnist, an assistant at a hospital, active in the Unity Church of the Cumberlands, the local Tai Chi group, and Quilting.
Music and sharing her bright and loving vision of life were important to Barbara at every stage in life. In addition to piano, she played Hammer Dulcimer, sang in the church choir, and encouraged her children to pursue their musical passions.
She expressed that she had a blessed life and always knew she was loved.
Barbara was a truly bright light in this world, bringing love, happiness and hope to everyone she met. Her light has gone out but the echo of her light will continue to spread, bringing more light, love and hope to the world.
Tonight we celebrate her life.